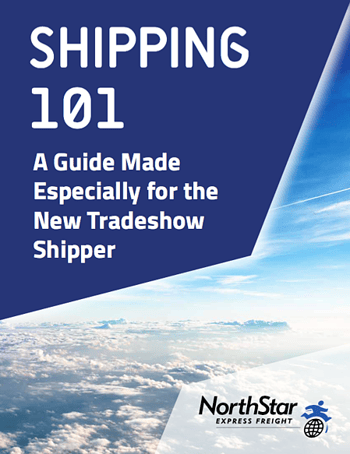 Shipping 101's, 2's, and 3's!
Become a Shipping Genius
Download our Shipping 101 guide for a crash course on successfully planning for your events!
learn domestic and international shipping

helpful tips & tricks for rocking the event shipping process
Download the free guide, rock your next show, and show your colleagues how it's done! Questions or comments about the guide? Contact the author at rhoulihan@northstarexpress.com. Happy shipping!
Become a Shipping Expert!